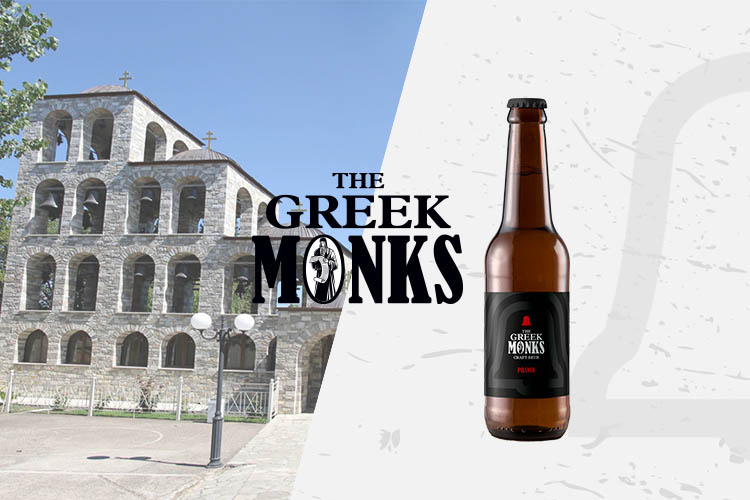 A few words about the first Greek monastery beer "THE GREEK MONKS"!
What's there to hide in a beer bottle?
Not of any beer but of a beer named THE GREEK MONKS, the first beer from Greek monks, type Plisner which has as a reference the monastery of Saint Augustine and Seraphim of Sarov,  in the village Trikorfo, located in Western Greece.
The Greek land, the nutritional value of our beer, and the zeal of the monks of Saint Augustine and Seraphim of the Sarov Monastery are the triptych on which we founded the unique beer THE GREEK MONKS that carries a philosophy of quality and social solidarity.
The money we have earned from this effort is given back to the people of Greece through our monastery charity work.
Taking advantage of the aromas of hops and malt, the monks of Trikorfo produce the Greek beer "THE GREEK MONKS", which is fresh and sugar-less. Their aim is to produce the healthiest beer, always focusing on small production and not in bulk, as they aim at quality beer without altering the taste, aromas and above all, to maintain its nutritional value.
The production of the beer of the monks would be said to be useful for the monks during the period of fasting because of its nutritional ingredients. The monks believe they should make the best possible product, since they work for God and a bad beer would be a violation of their mission.
The production is done with the help of a modern technological equipment of the Pineios brewery with environmental responsibility, having as a main concern the minimization of ecological footprint and the respect of all involved.